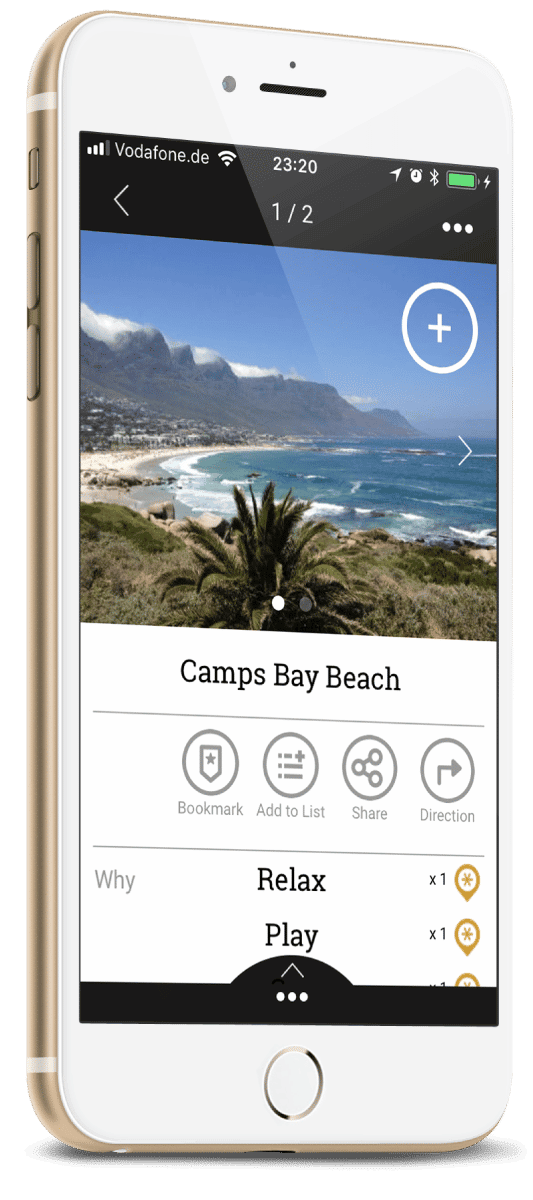 SAVE YOUR FAVOURITE
PLACES
Save all the places in the world you love or always wanted to check out. Carry them with you anytime and anywhere and decide who can see them.
Plan your night out, a weekend trip or journey around the world with myLike as your personal travel planner.
Decide who can see your favourite spots – your secret beach should stay secret.
myLike your personal travel log book for places you love.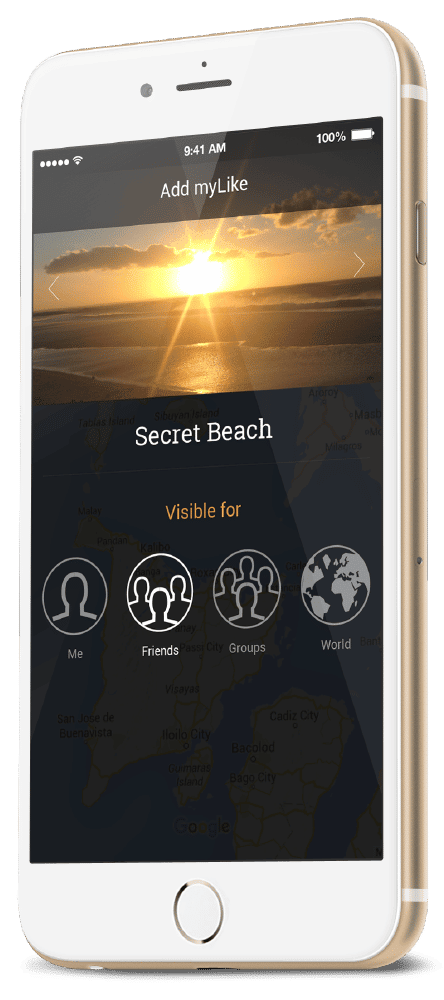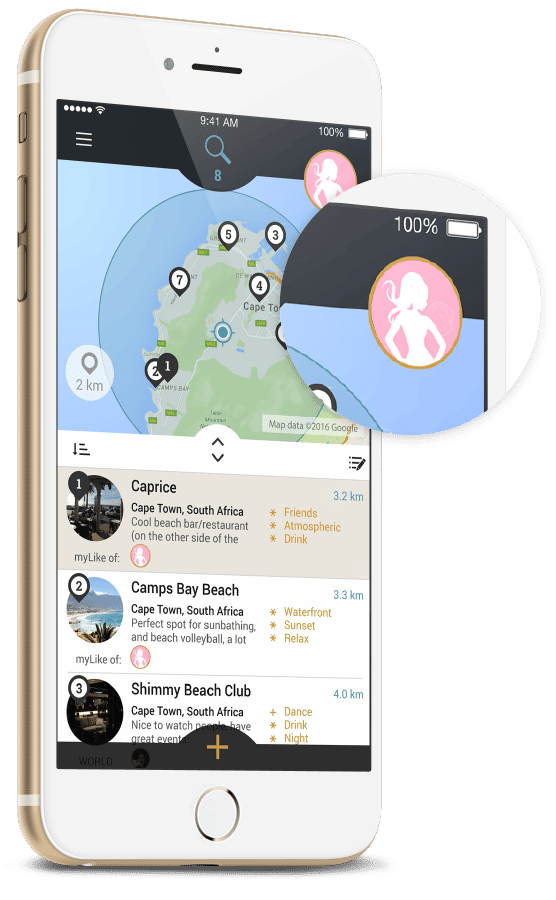 SEE TIPS FROM PEOPLE
YOU TRUST
Choose users you trust as your source, individually or organized in groups. No more misguidance by the anonymous crowd.
Find great beaches, restaurants, hotels and other fantastic places with the help of your friends and trusted experts in myLike, your personal travel guide.
CREATE YOUR OWN
TRAVEL GUIDE
Organize your favorite spots in themed lists (e.g. best cakes in town – yummy!) and decide who can see them.
myLike is your social travel planner and guide.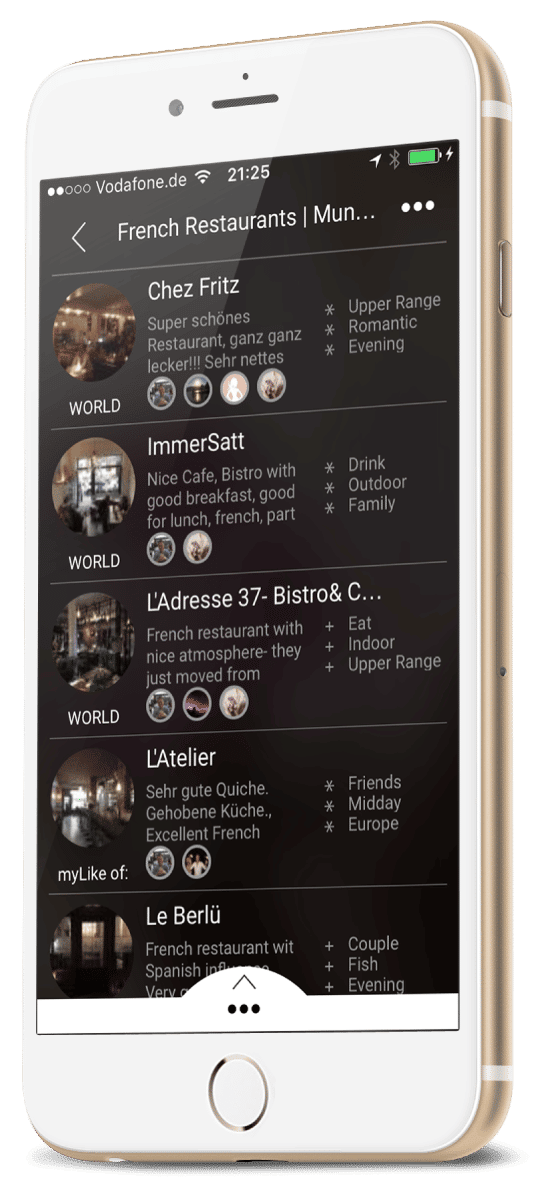 YOUR PERSONAL TRAVEL GUIDE
FEATURES
DISCOVER PLACES
Find special locations geolocated on a searchable digital map.
SELECT TRUSTED SOURCES
Select individual people or groups you trust and get tips from them instead of the anonymous crowd.
SAVE YOUR PLACES
Save all your favourite locations with just a couple of clicks to remember where you have been and where you always wanted to go to. This can be a cool hotel, a great restaurant, your favourite beach or an amazing GPS spot.
SET VISIBILITY
Decide who can see your favourite place or amazing list. Keep them for yourself or grant access to your friends, followers or everyone.
SHARE
Share your personal recommendations easily with your friends and followers, not just inside but also outside myLike – via eMail, Facebook, WhatsApp, Snapchat and other networks.
CONNECT WITH FRIENDS
Invite your friends to myLike to share your best insider-tips anytime and anywhere. Send them an invitation via Facebook or use your preferred communication channels.
CREATE LISTS
Organize your saved spots in personal lists and decide who can see and use them. This could be your top 10 restaurants in your home town, the amazing travel route for your summer vacation or your favourite beaches worldwide.
NAVIGATE
Find the best way to your destination with our integrated navigation options or use services like Uber, Moovit and others.
NEWS FEED
Find in your news channel the latest discoveries from your network in myLike. Let them inspire you and save the ones you want to visit one day.
If you see interactive myLike maps like the one below on a website of a hotel, airline, media company or your favourite blogger just click on 'get the list' button and you can use their tips right away in myLike – ready 'TO GO'.