DIGITAL. PERSONAL. INSPIRING.
myLike's Mobile Concierge lets you provide personalised tips for great places and experiences around your property directly on your guest mobile phone and other personal and digital touch-points. Engage with your guests any time before, during and after their stay. Share your tips from one easy to maintain database on all your communication channels and systems to provide unique experiences and unforgettable memories. Generate additional revenue with more bookings and by up-selling selected local services and activities.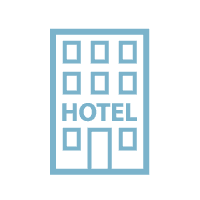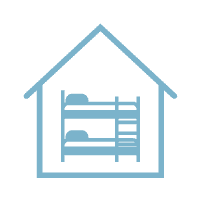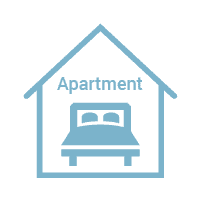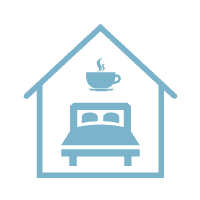 Your tips and lists can be used under your brand name by your guests on their browser or as IOS or Android app.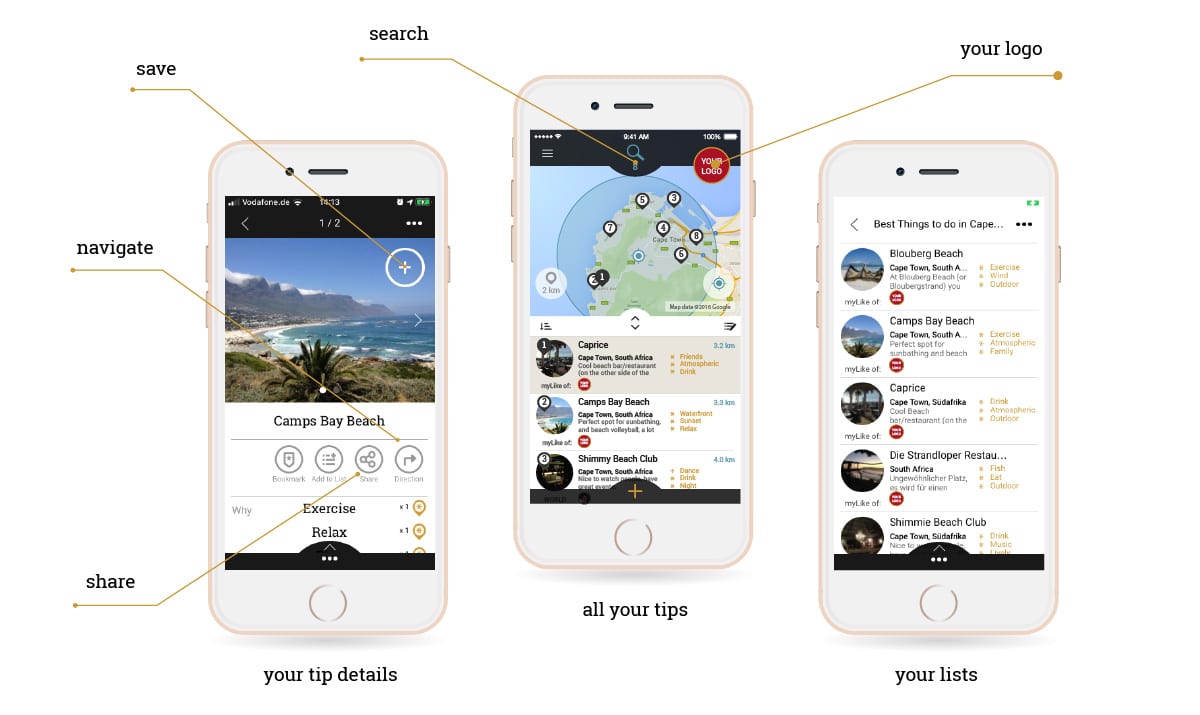 Your website, blog or wifi landing page become interactive with maps created with our map widget – ready to be synced by your guests to their smart phones.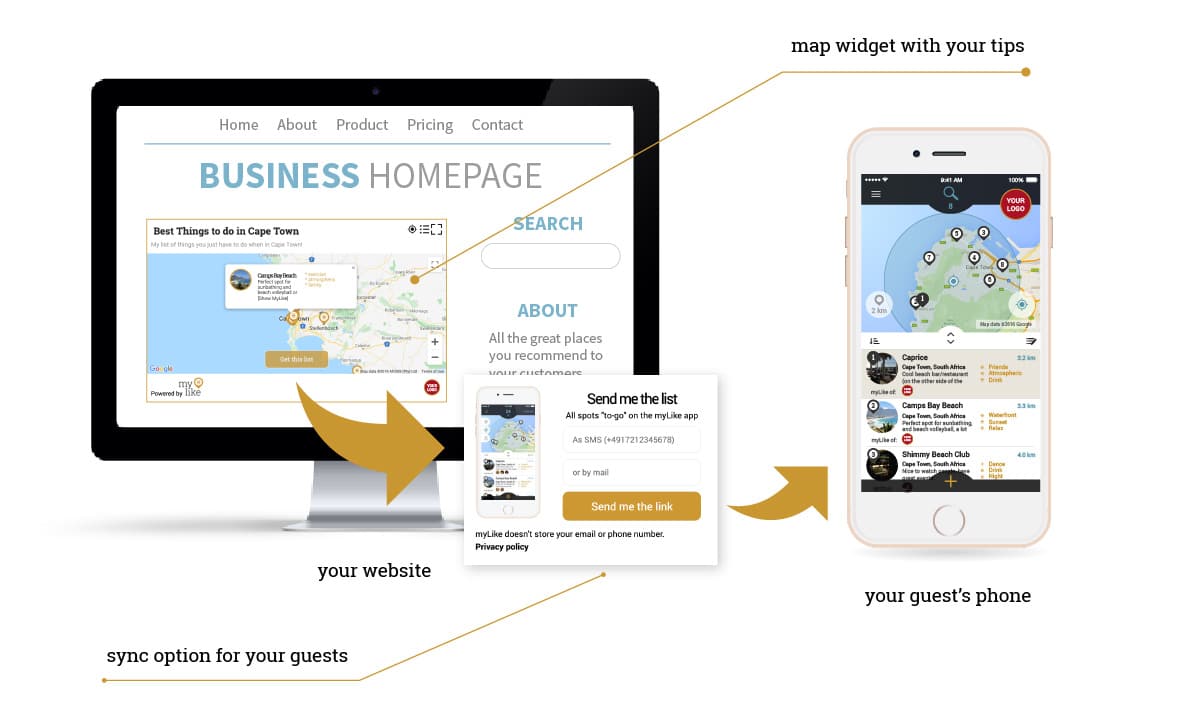 Your infotainment system or info-terminals with interactive maps or PWA can be synced by your guests to their phones.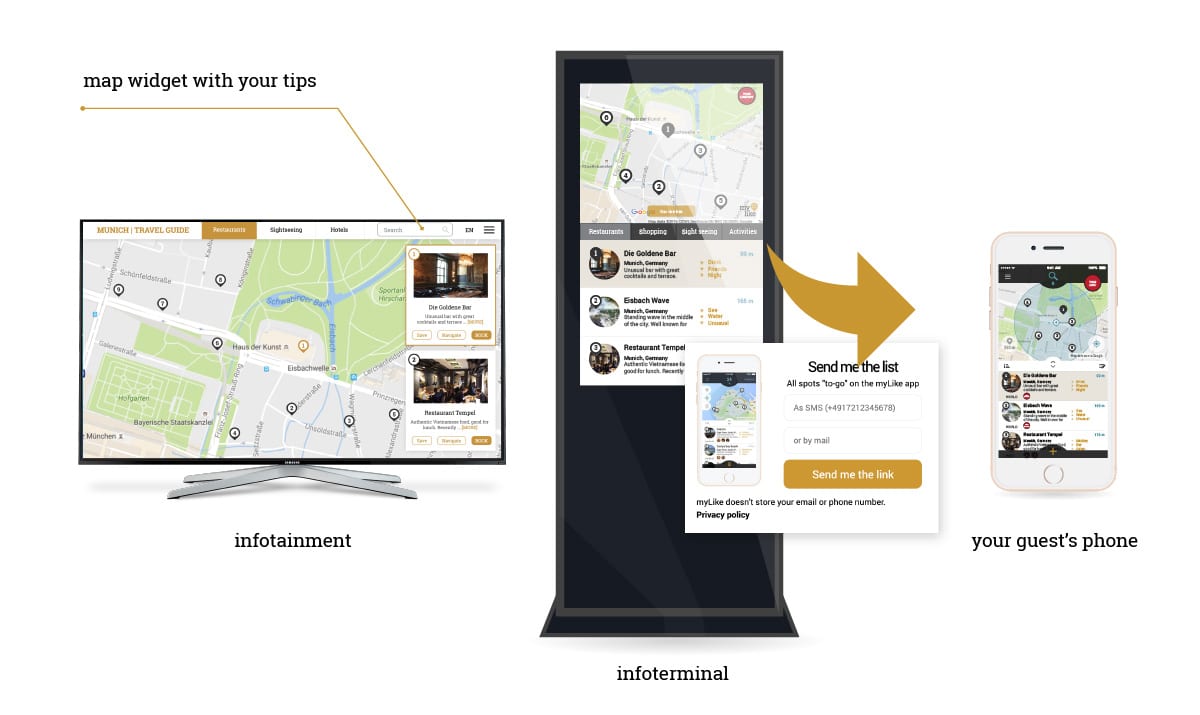 Your room pads with interactive maps or Progressive Web App (PWA) which can be synced by your guests to their smart phones.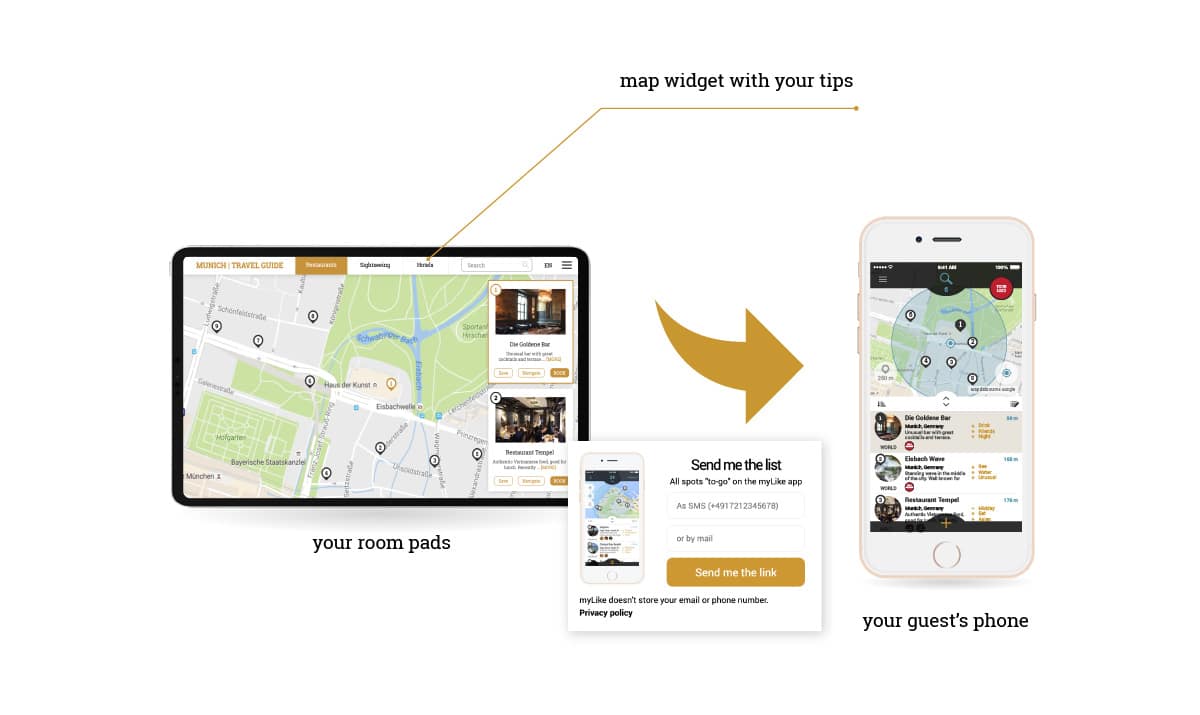 Your guests can sync the tips from your print material directly to their smartphones.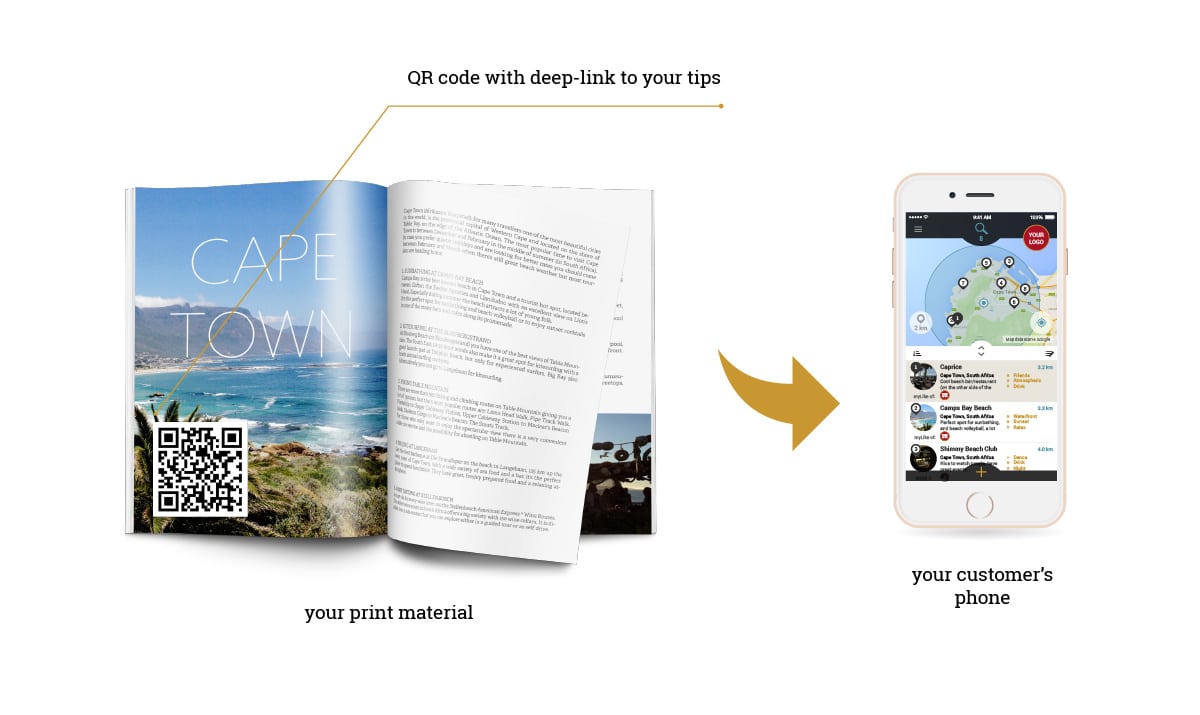 CREATE UNFORGETTABLE STAYS
BE PART OF THE WHOLE
GUEST JOURNEY
BEFORE, DURING AND AFTER THE STAY


FEATURES
SAVE PLACES & EXPERIENCES
SAVE PLACES & EXPERIENCES
Save any geolocated experiences and spots like restaurants, hotels, bars, beaches, playgrounds, spas, doctors, clubs, tourist attractions and much more.
CREATE LISTS
Organize your saved spots in lists by topic or interest group and share them with your guests. Convert them to interactive maps for your website with our map-widget.
SHARE EASILY
Share your personal recommendations easily with your guests, inside and outside of myLike – via e-mail, Facebook, WhatsApp, Snapchat and other communication channels.
NAVIGATION
With our integrated navigation option your customers can navigate the quickest way to your tips or order an Uber or other services.
CONNECTING
Connect with your guests and stay connected even after their stay.
MULTI-LANGUAGE
Your customers can use myLike in 11 languages (DE, EN, FR, IT, PT, ES, RU, TR, PL, HR, HU) – more coming soon. You can comment each of your tips in as many languages as you want.
VISIBILITY SETTINGS
Decide who can see your individual tips and list (keep it private or provide access to an exclusive group or to everybody).
MAP WIDGET
Easily integrate your lists as interactive maps into your website.
CONTROL CENTER
Use the business dashboard on your desktop to manage followers, content, lists, links, map widgets, guest mode and more.
FAQ
What ist the Guest Mode?
Uwe
2020-05-24T20:41:24+02:00
Your customers, guests and audience can now experience your tips right on their browser as Progressive Web App (PWA) without he need to download the myLike App as.
If they click on one of your follow invitations, shared links or 'Get these tips' on your interactive maps on your website they have now the option to either use myLike on their browser or download the myLike app.
Mobile Use:
If the user opens a link on his mobile device he can decide to either continue as guest (Guest Mode) or load the myLike app. Using the guest mode restricts the user to the viewing mode, he cannot add own content or share content. As a guest he can see what you released to your followers.
The welcome screen displays your logo (you can set them in your profile settings in the dashboard) so you are easily recognized as the inviting party.
The next screen opens then depending on the link you provided:
Link to a list – the list logo is displayed in the right top corner as source
Follow invite – your avatar is displayed as source
Single myLike – the myLike opens in its detail view
Link from an interactive map – opens the like the link to a list
Functional limitations:
In guest mode, users are logged in as generic guests (with follower status). This allows them to see all your tips that are released for followers. However, they cannot save tips themselves, create lists or share them with others. For this purpose they must create their own accounts.
Desktop:
If the user opens your links on the desktop, he can either send a link to his smartphone himself or use your tips directly on the desktop where myLike gets emulated as PWA.