Convert your website, blog or info-terminal, apps or room-pads into an interactive Travel Guide. Simply integrate your tips automatically with our map widget. With one click your customers, guests or readers can synchronize your tips to their smart-phones. They can book your tips and you generate extra revenue.
Help your customers to plan their trip, find their way around at their destination and create everlasting memories.
WHO CAN USE OUR INTERACTIVE MAP WIDGET?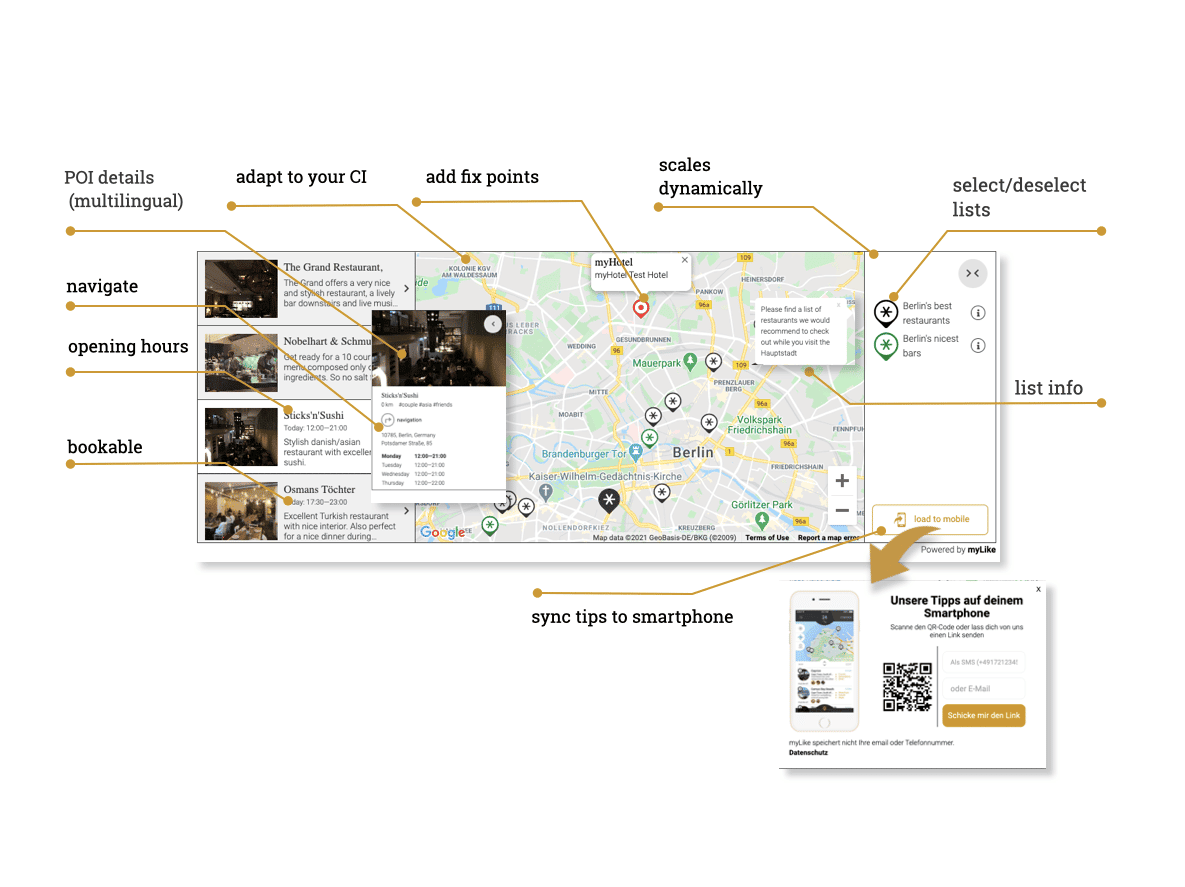 EASY INTEGRATION IN YOUR WEBSITE, BLOG, APPS OR INFO-TERMINALS